The Grand Hotel Tremezzo is an iconic art nouveau masterpiece sitting on the western shores of Lake Como. With views spanning the crystalline waters towards Bellagio and the Grigne mountains, guests are welcome to sumptuous accommodation, three pools, a lakeside private beach and lavish private park, all with the warmest Italian style hospitality all'italiana.
Bella Époque Masterpiece.
Step inside our art nouveau Palace and step back to the Belle Époque. Fabulous period décor characterized by vibrant colors, the finest materials and statement furniture ooze the glamor of yesteryear. The exuberance of times past is paired with contemporary luxuries to make your lakeside vacation truly extraordinary. La dolce vita awaits.
A veritable water wonderland.
From Water-On-the-Water, an irresistible pool floating on the Lake, and the Flower Pool, enveloping you in heady seasonal scents and colors, to the unmistakable Infinity Pool in the T Spa, at the Grand Hotel Tremezzo we offer refreshing dips in the most unforgettable locations.
At the Grand Hotel Tremezzo, we have recreated a classic lakeside lido as was the fashion during the Belle Époque. Feel like you're at the beach with real sand, white loungers and parasols with one difference – the view of the lake waters, Bellagio and the Grigne mountains just in front of you.
So idyllic you'll wish you never have to leave.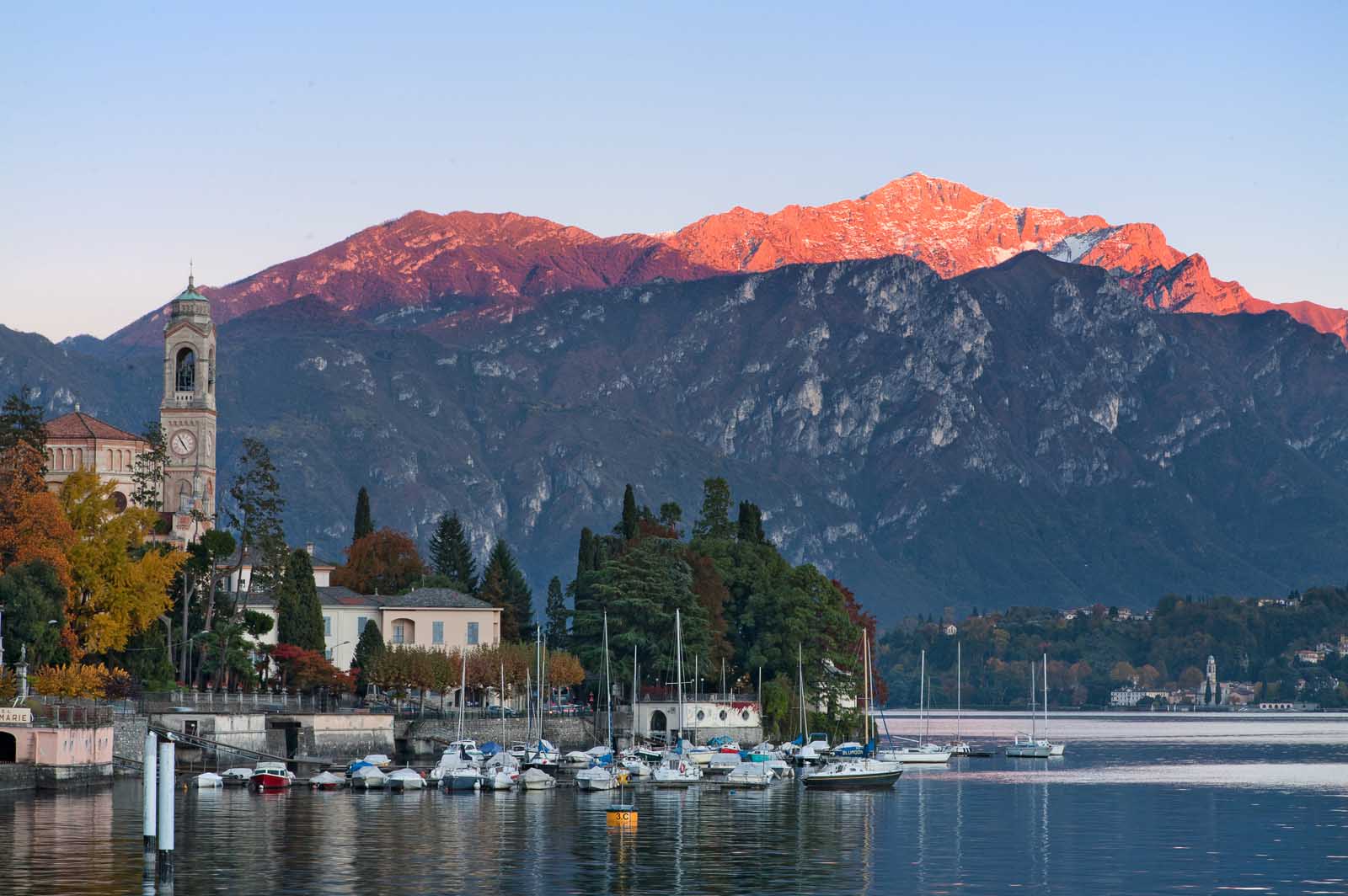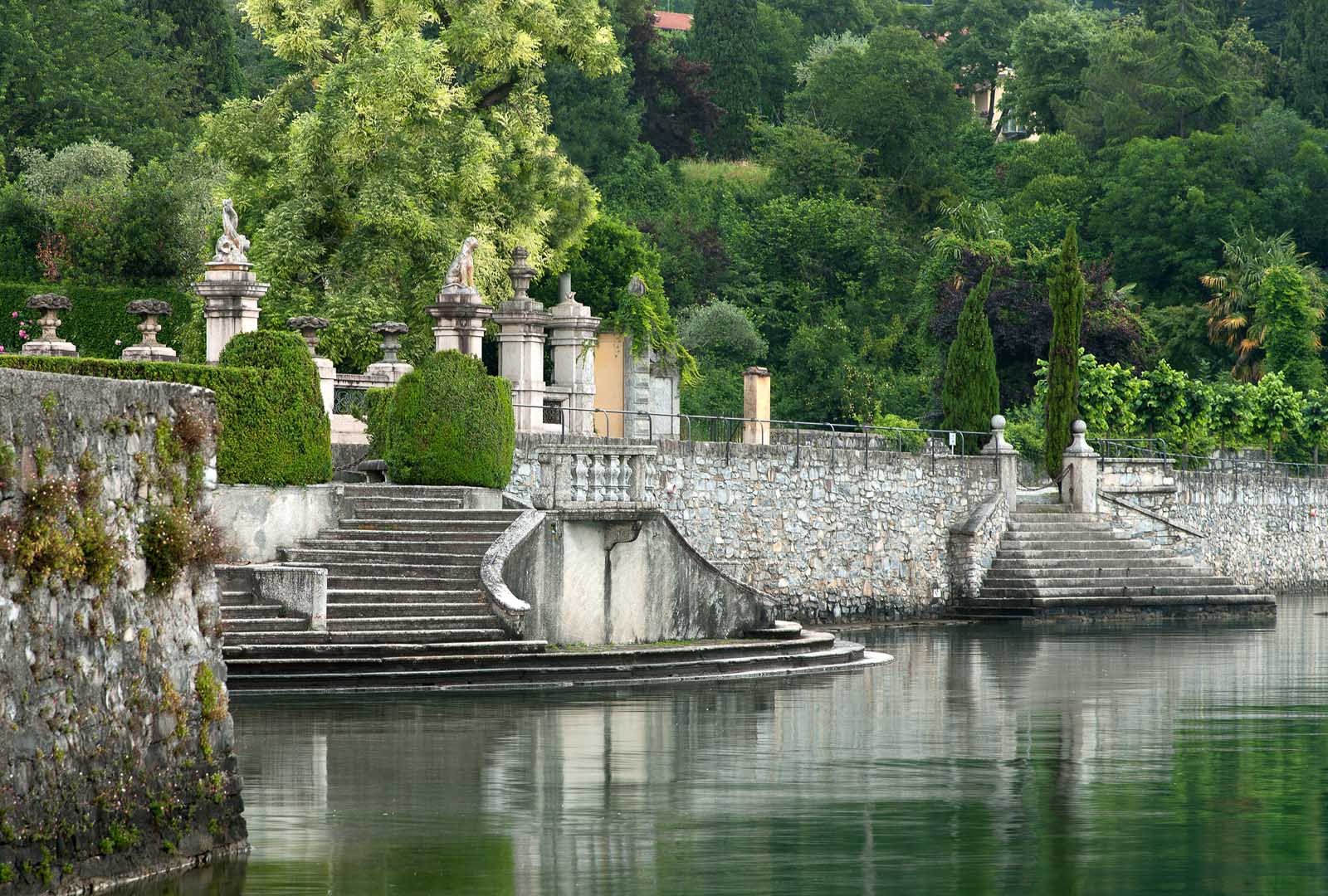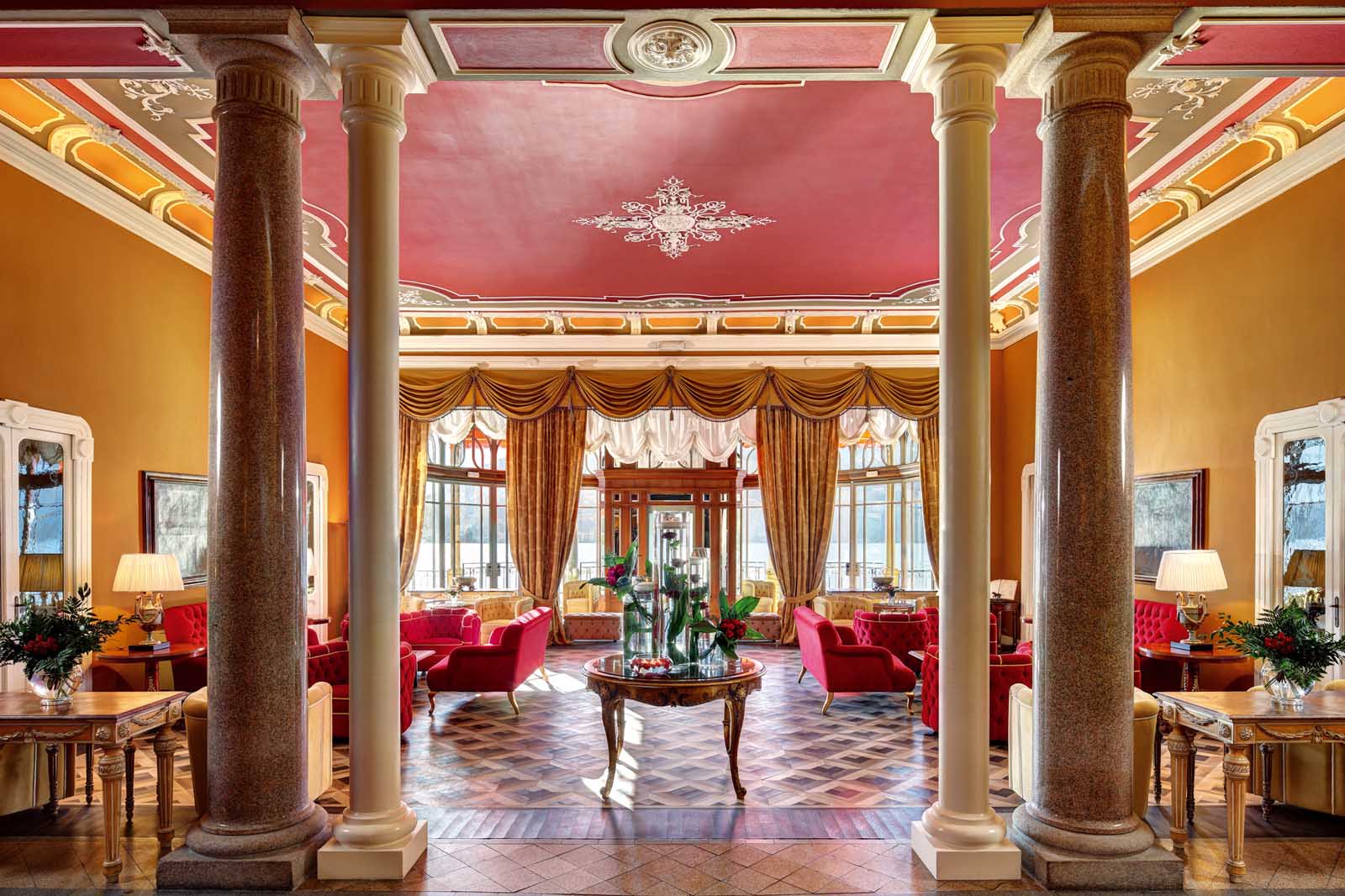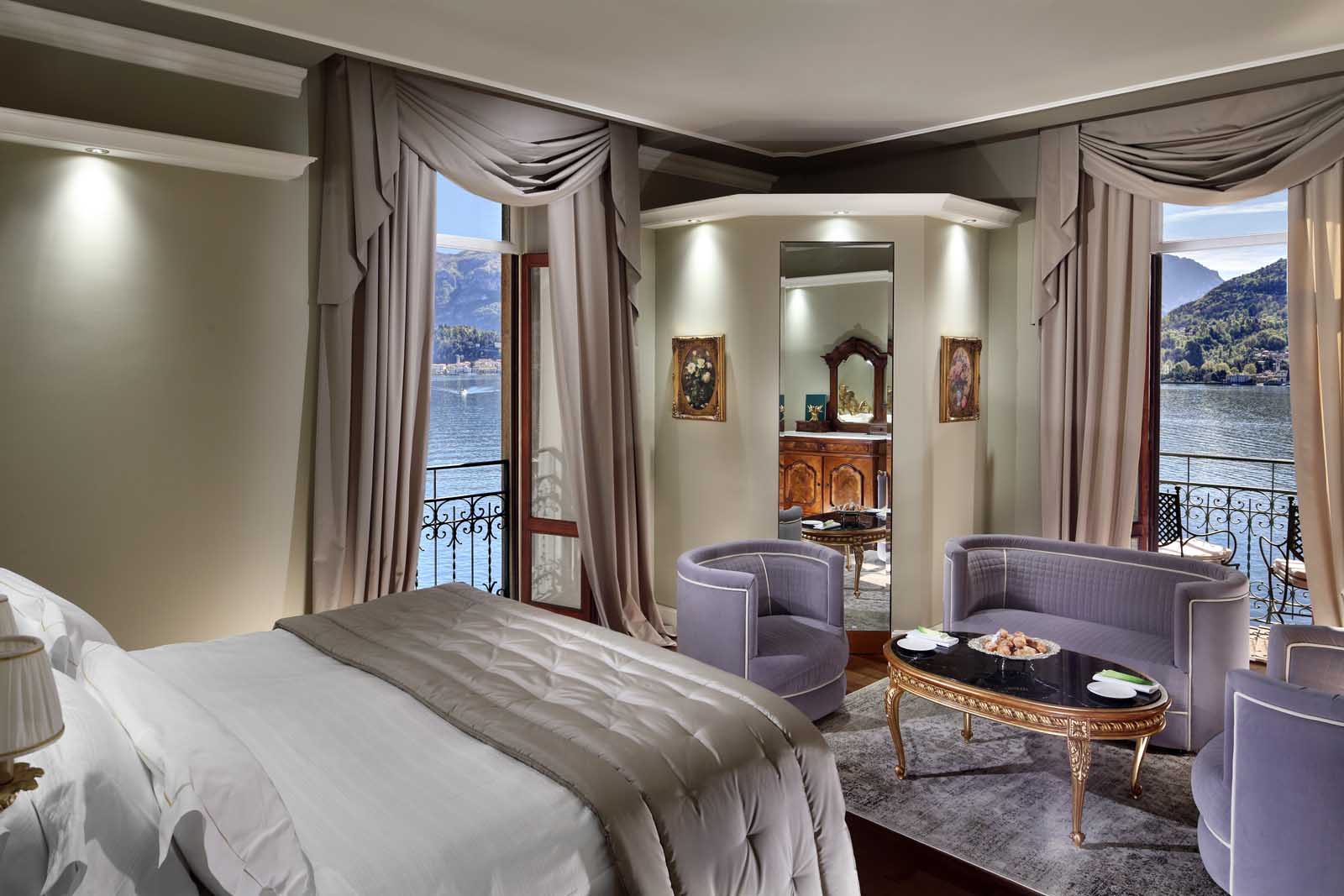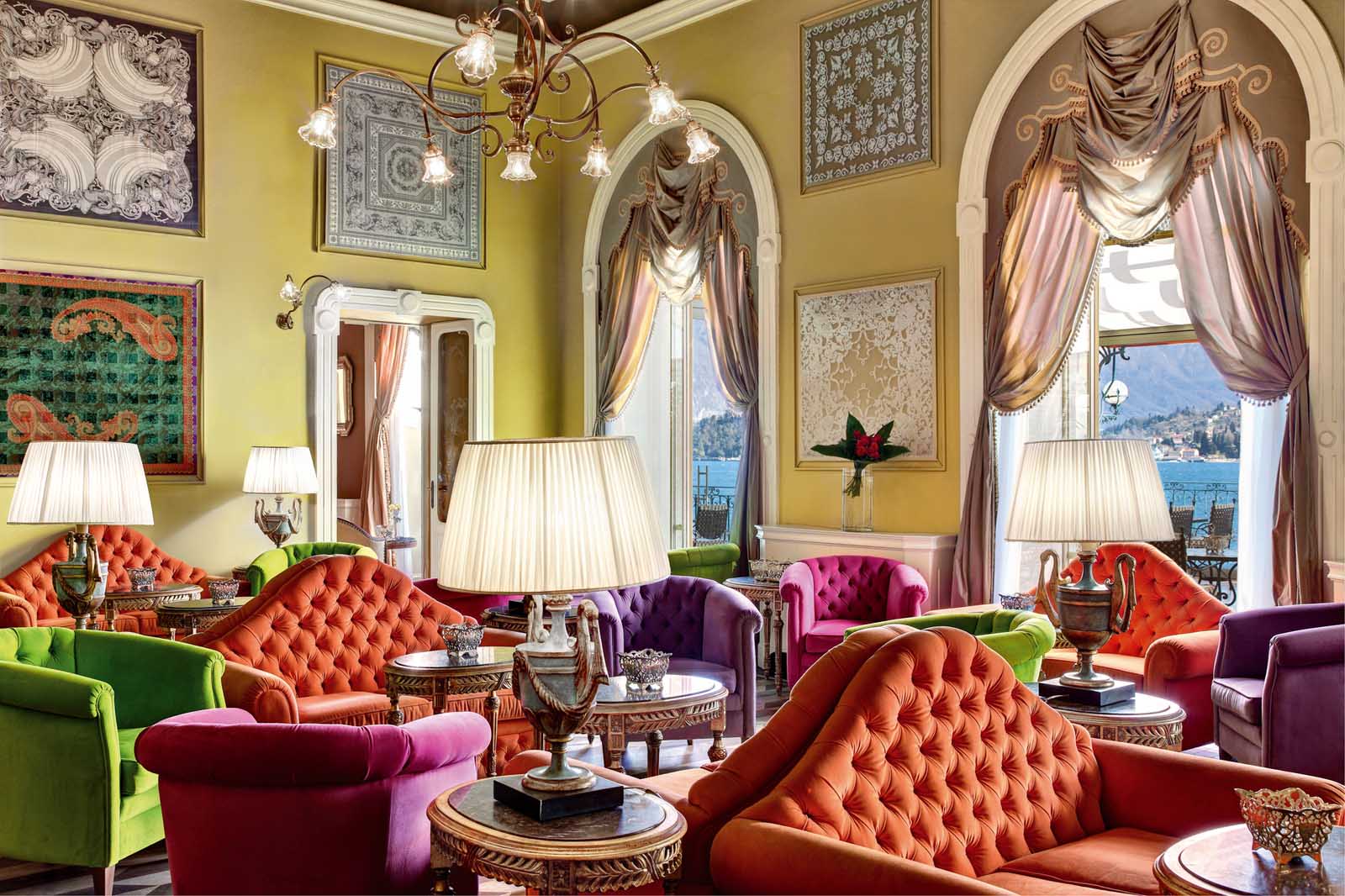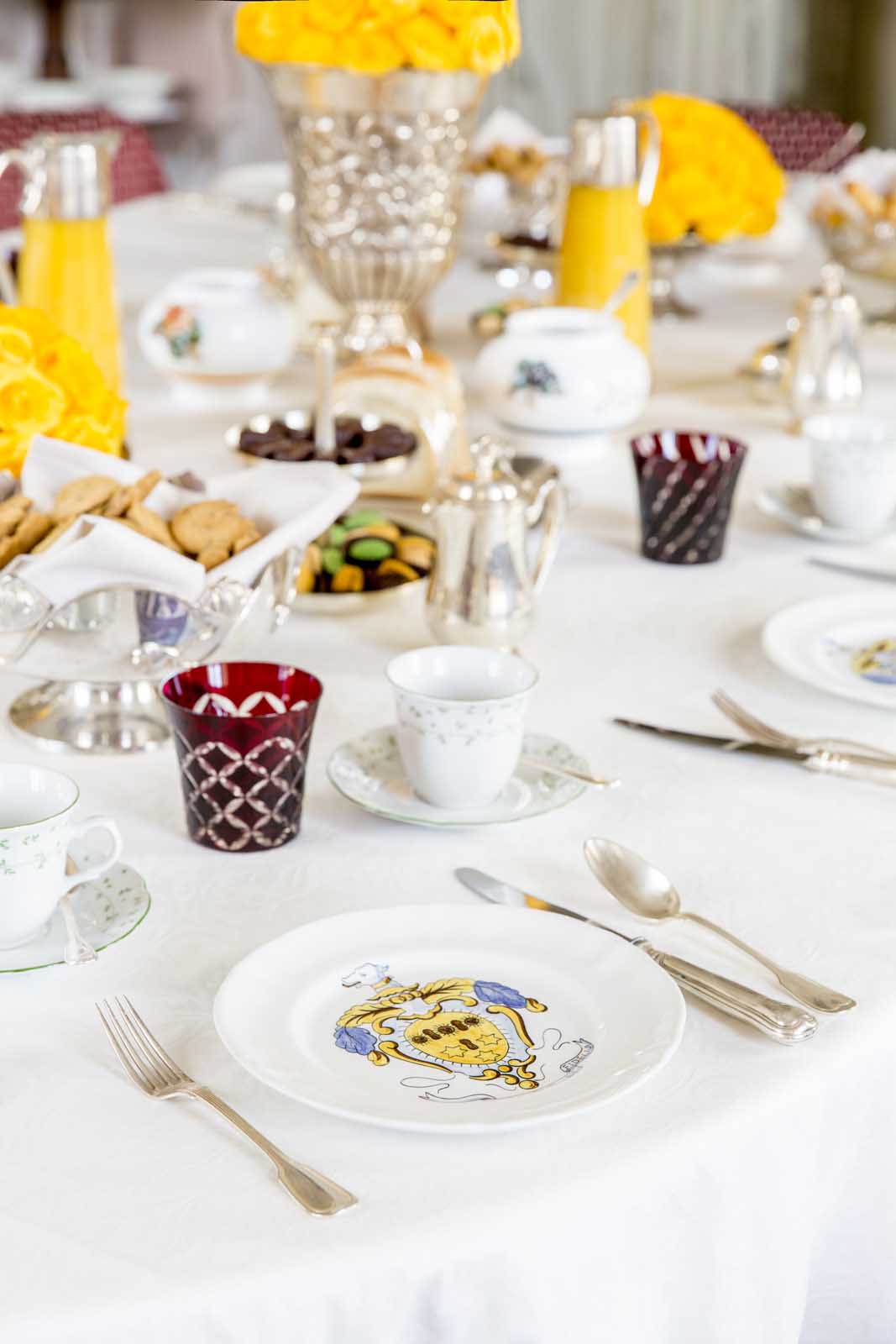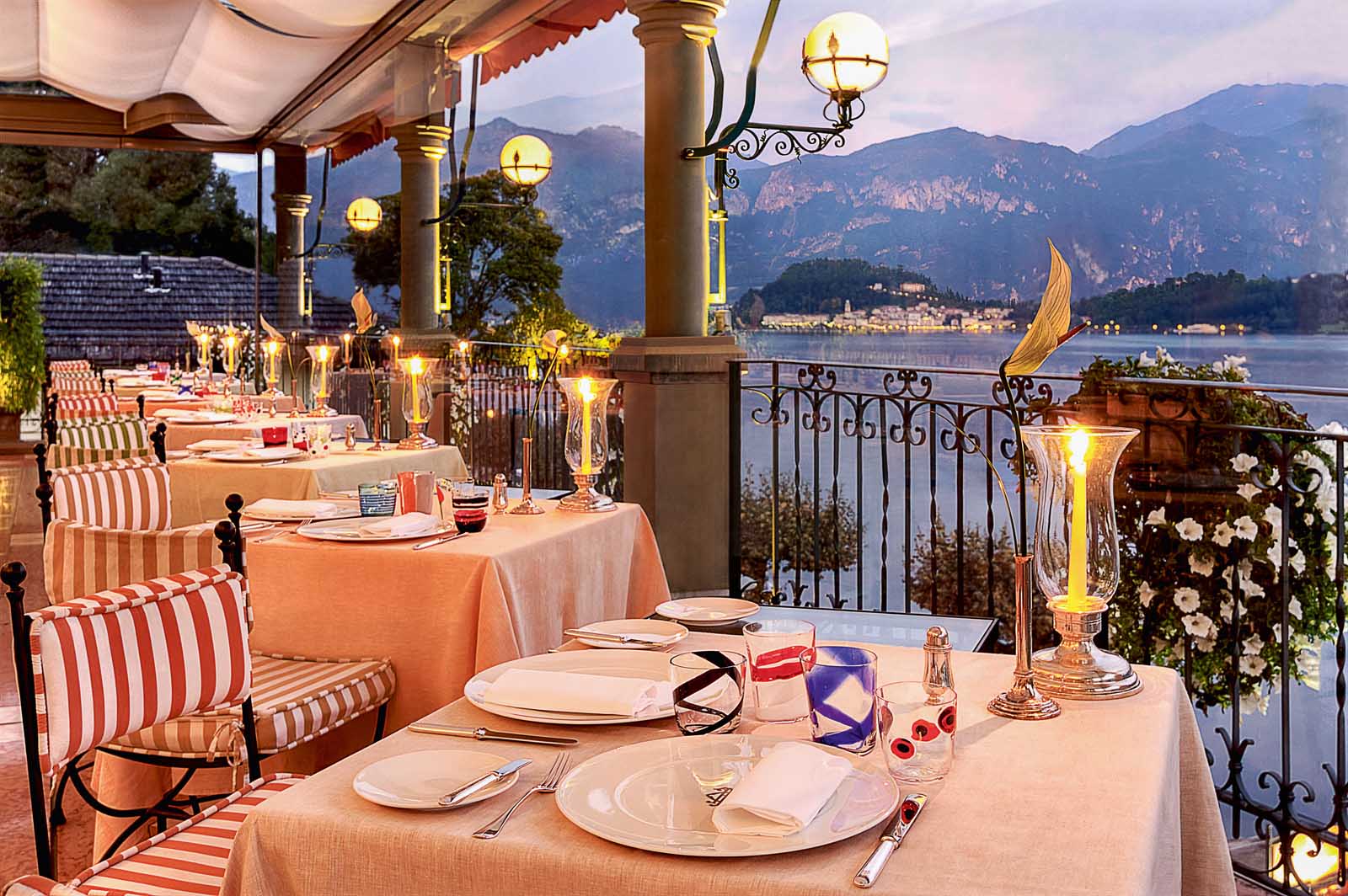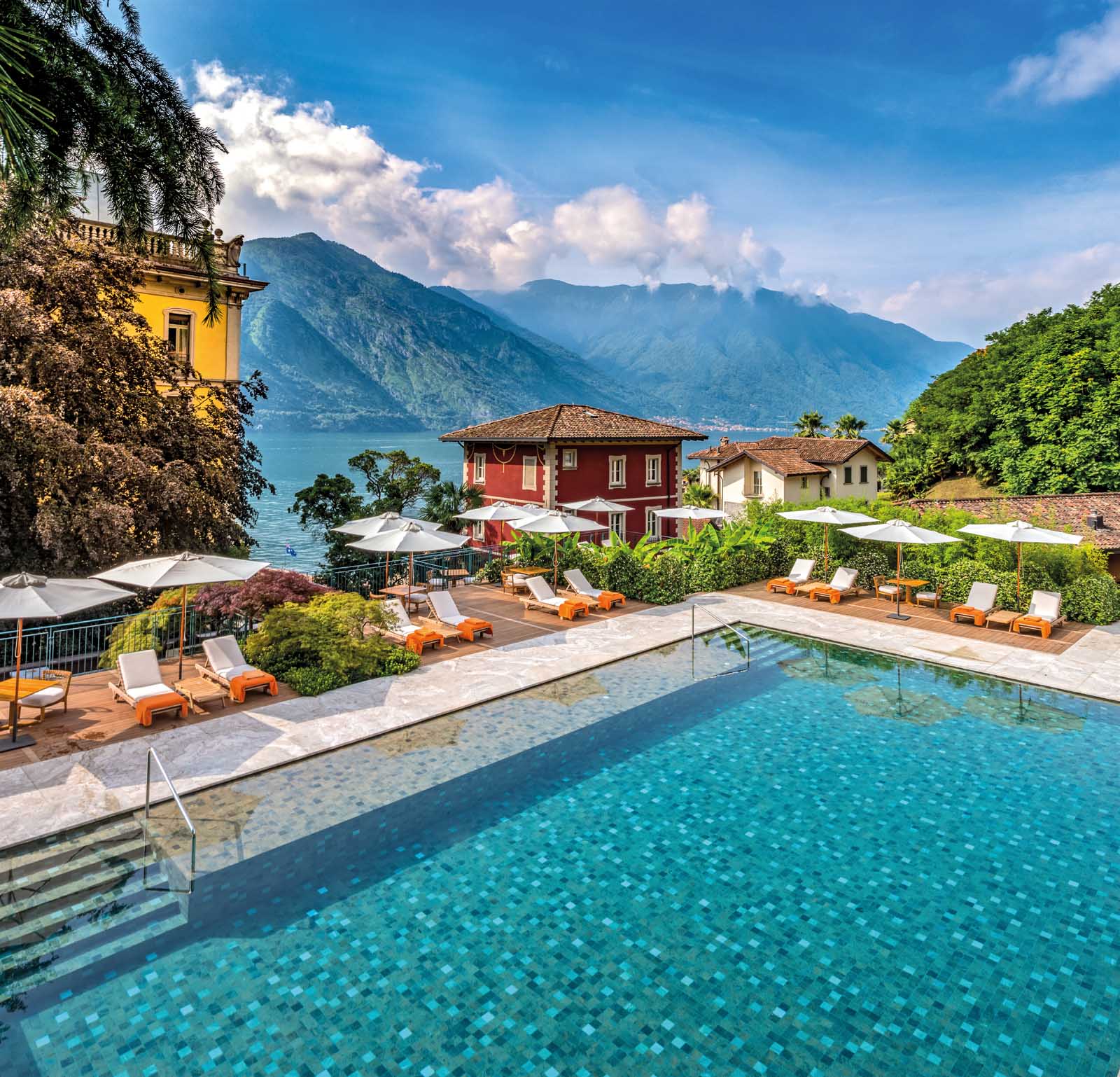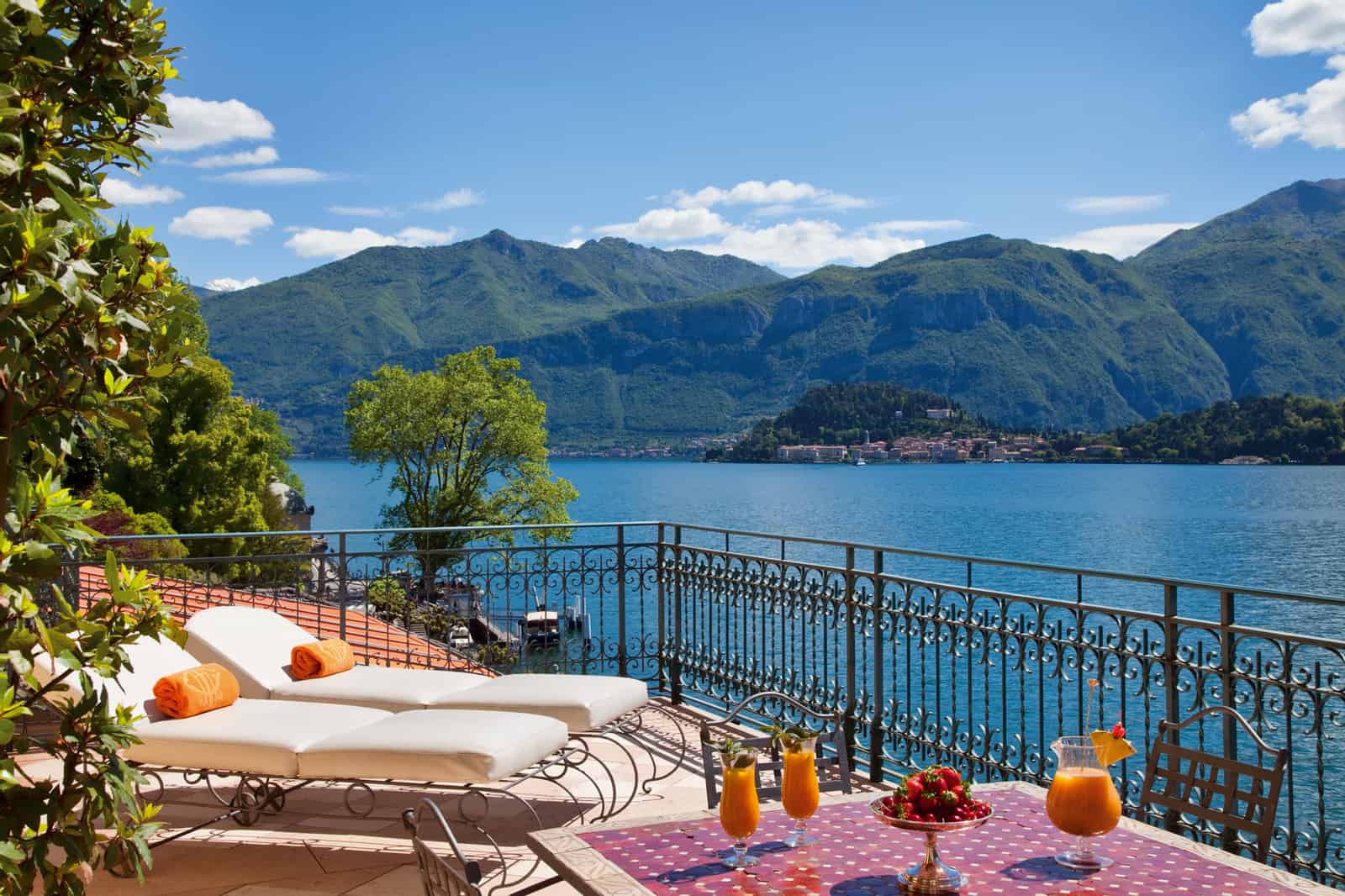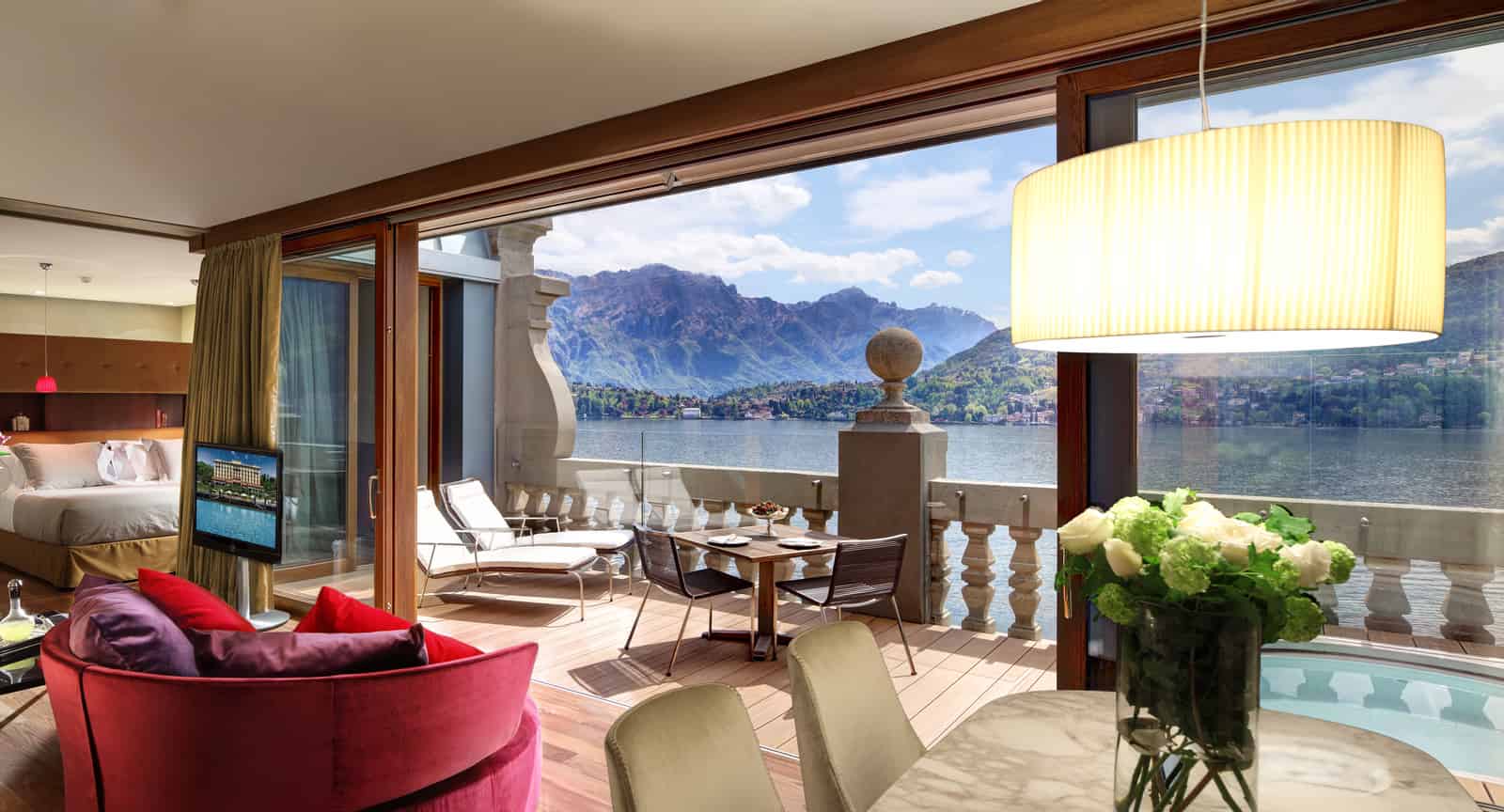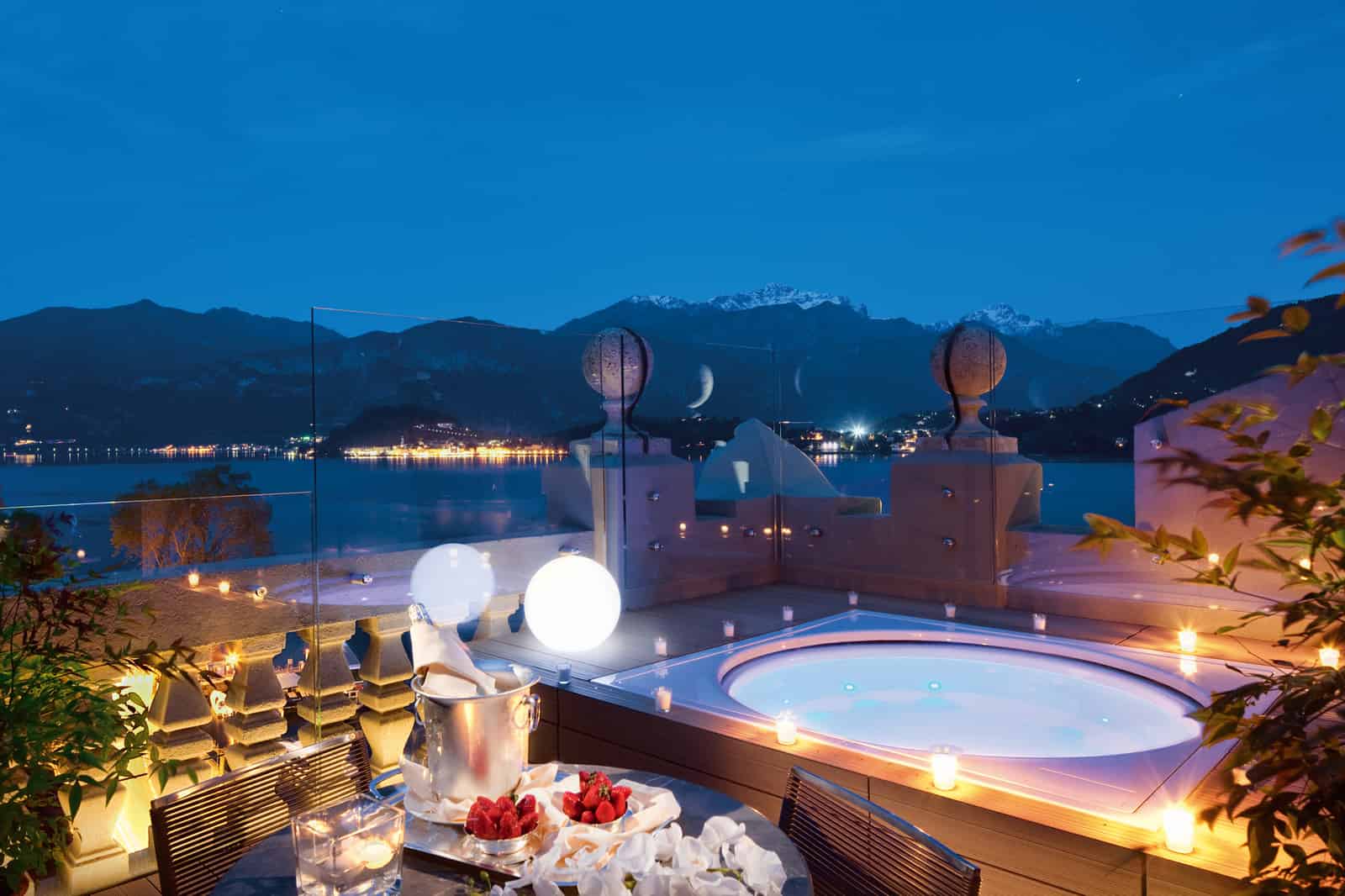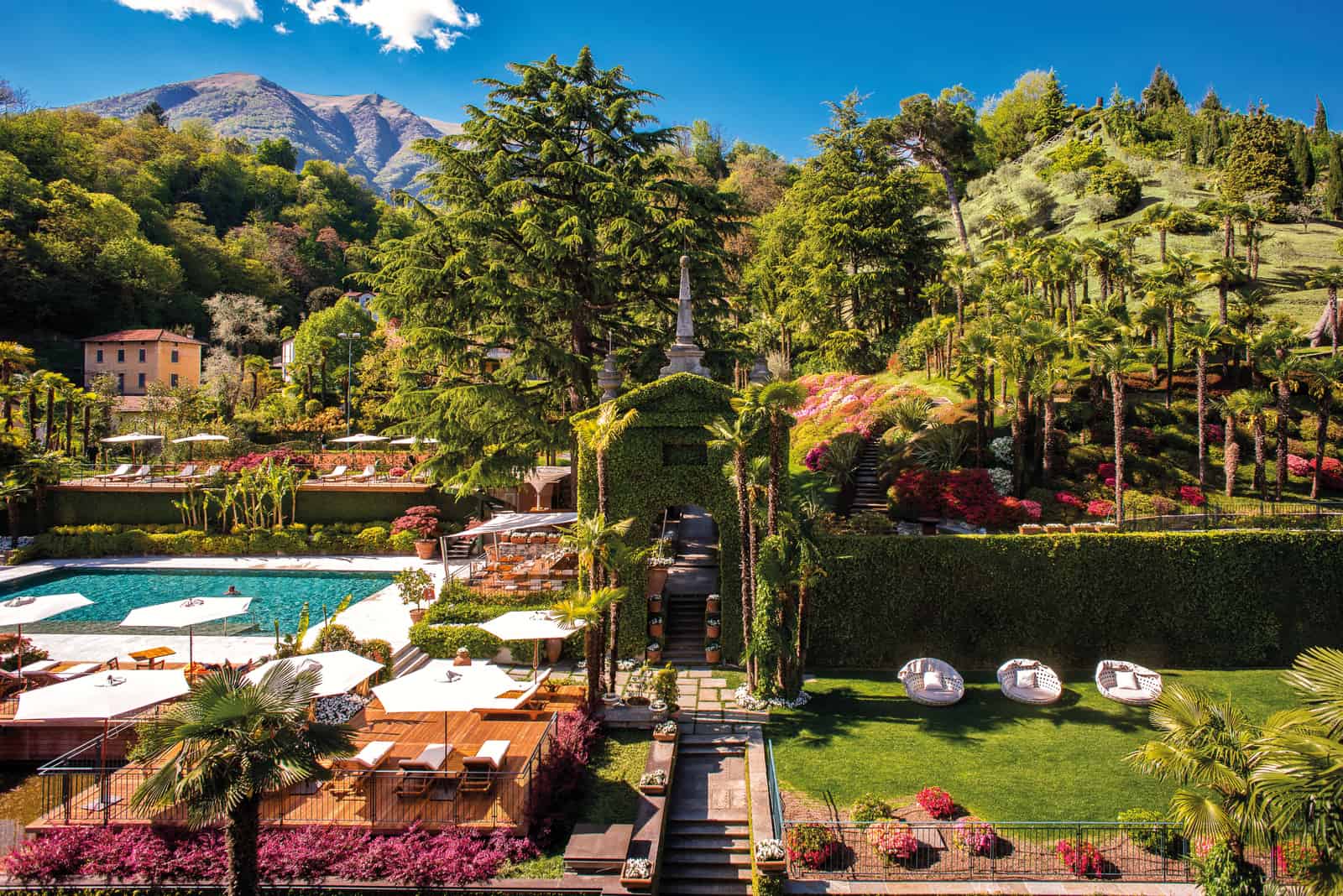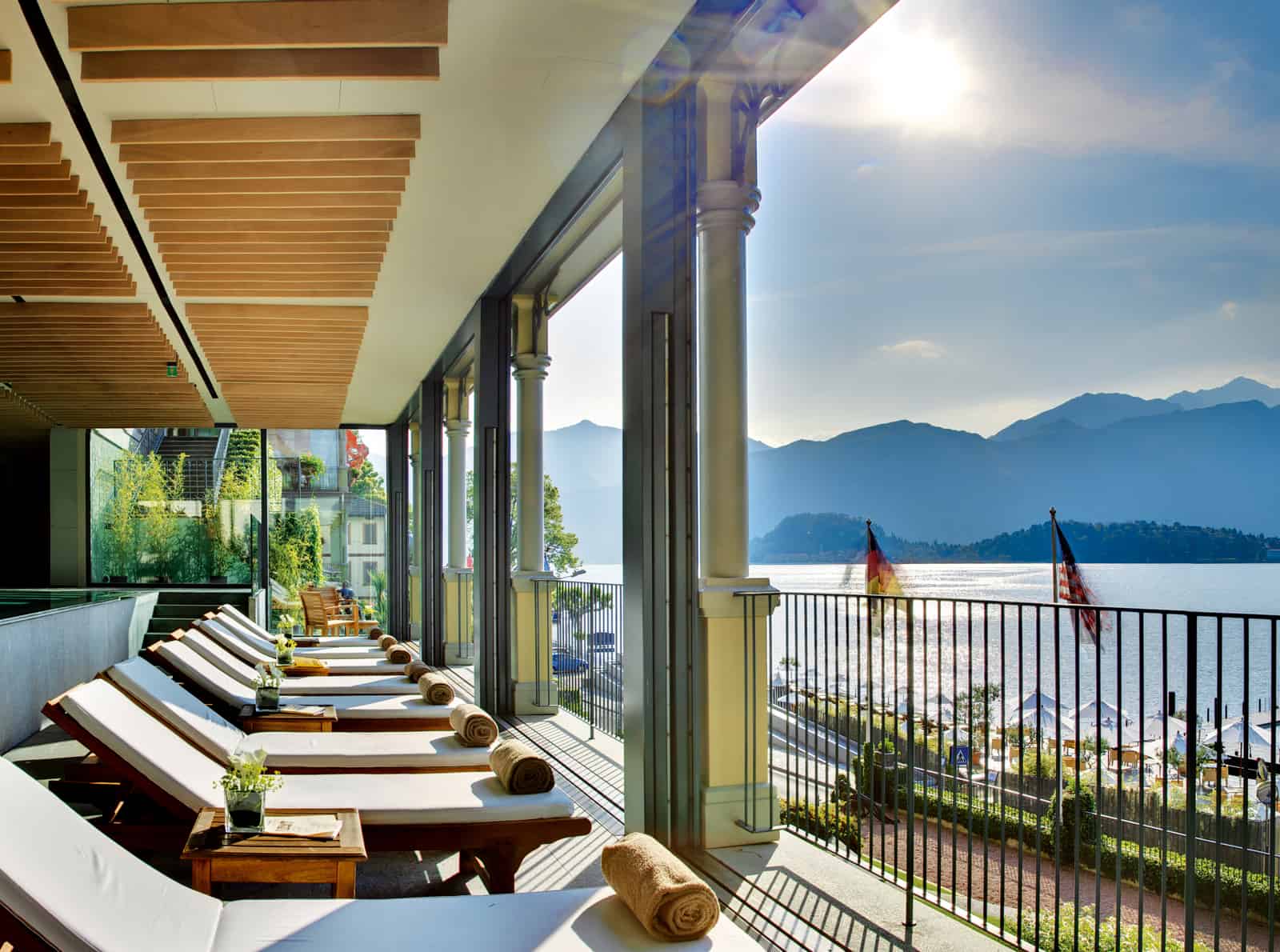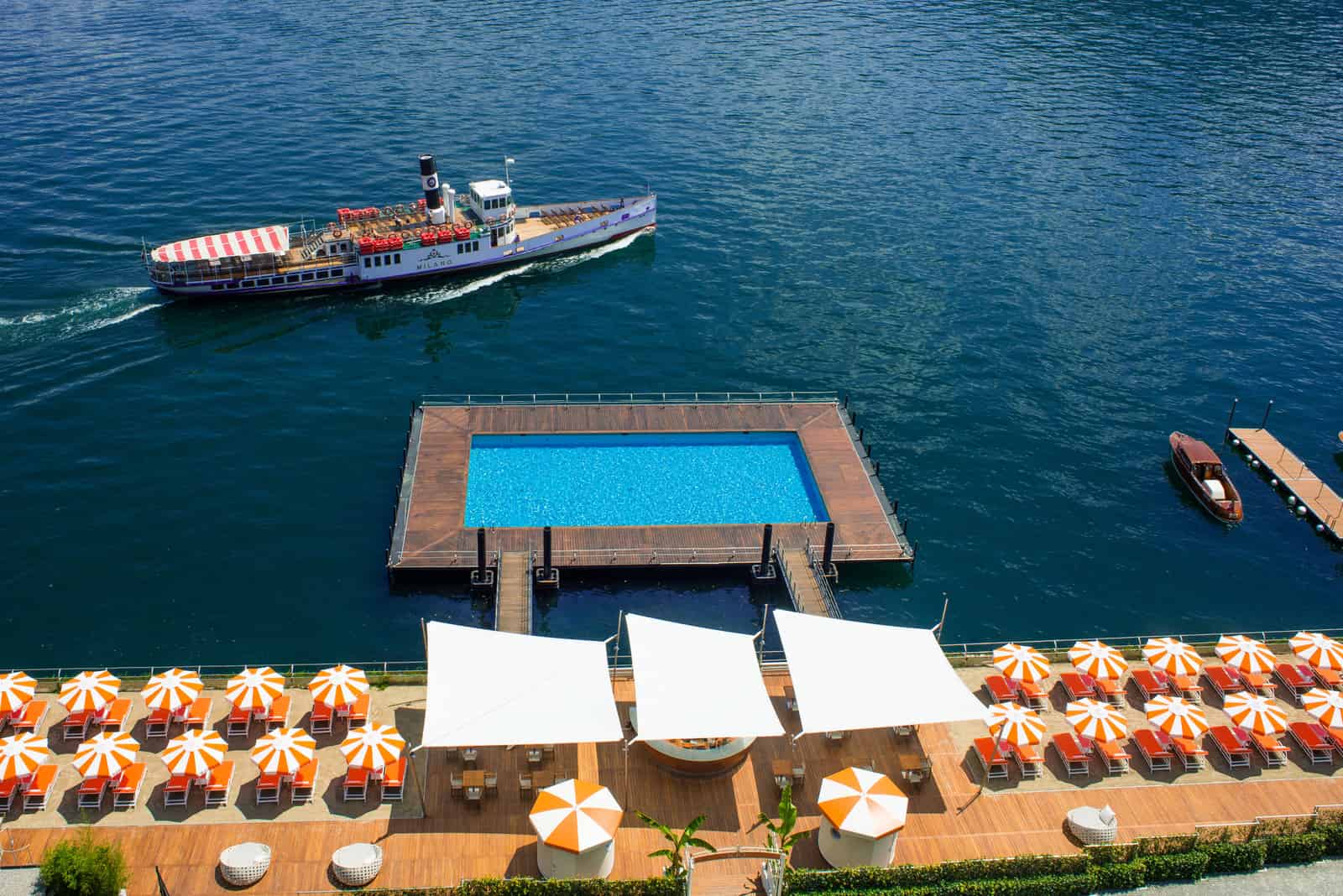 Villa Sola Cabiati
Villa Sola Cabiati is an artistic masterpiece that harks back to the hedonism of the Belle Époque. With elaborate halls boasting stuccoes and frescoes by renowned artists of the day, and priceless collections of tapestries, paintings, majolica and Chinese vases, this historic residence will transport you back to a time when extravagance knew no bounds.
Located just a few minutes from the Grand Hotel Tremezzo, this aristocratic residence is available for parties up to twelve. Six suites, situated in the wings of the Villa, each comprised of a spacious bedroom and ensuite bathroom, offer a unique décor that is as extravagant as it is comfortable. Lavishly decorated halls are entirely yours to enjoy in total privacy.
The perfect frame to the residence, the beautiful Italian garden extends towards the Lake, while nestled in the park round the back is a splendid pool, a wonderfully secluded spot for spending lazy hours.
A full dedicated staff, including Villa Manager, butler, chamber maid and housekeeper is at your disposal throughout your stay, always providing the same five star hospitality you love at the Grand Hotel Tremezzo.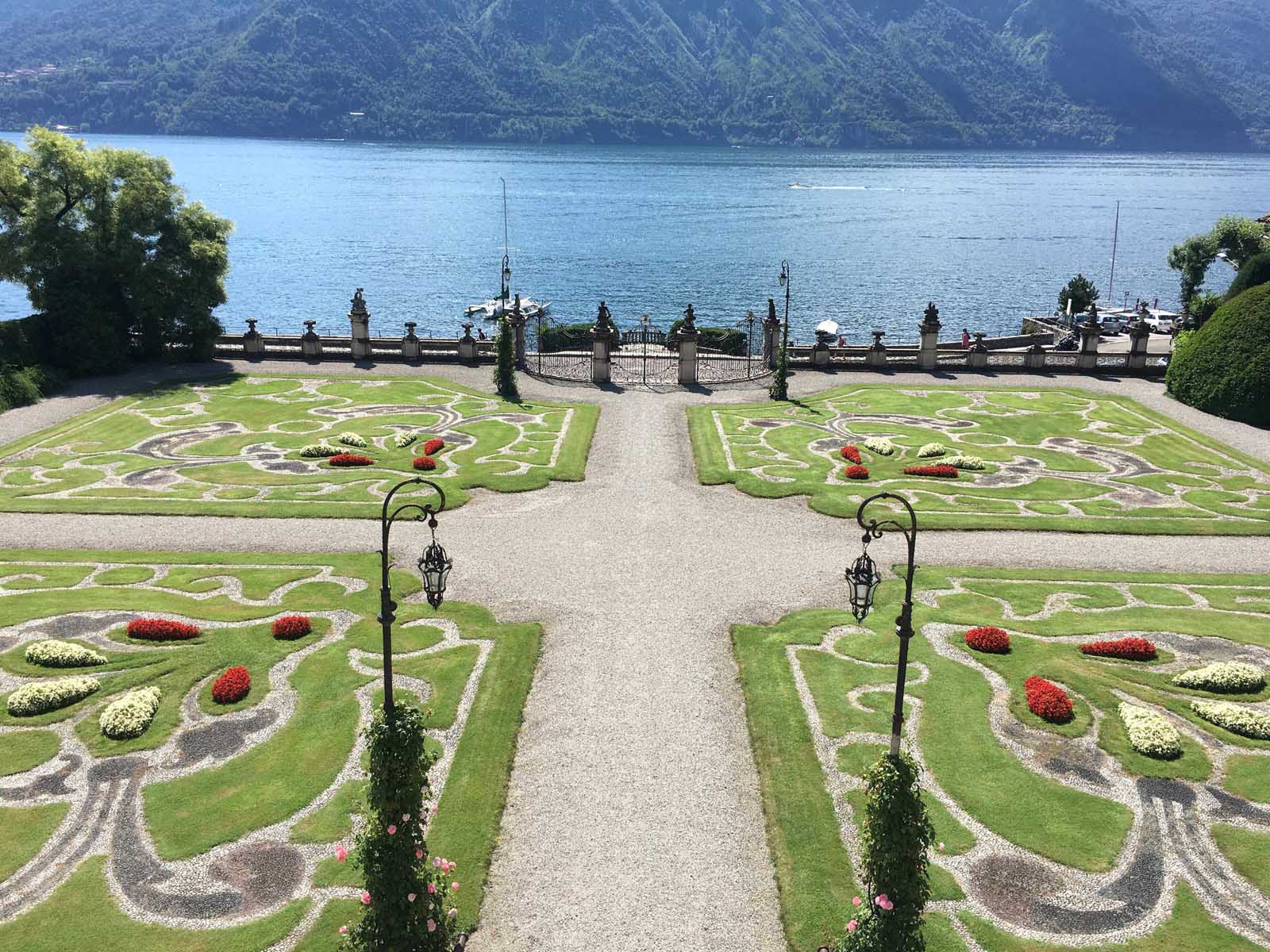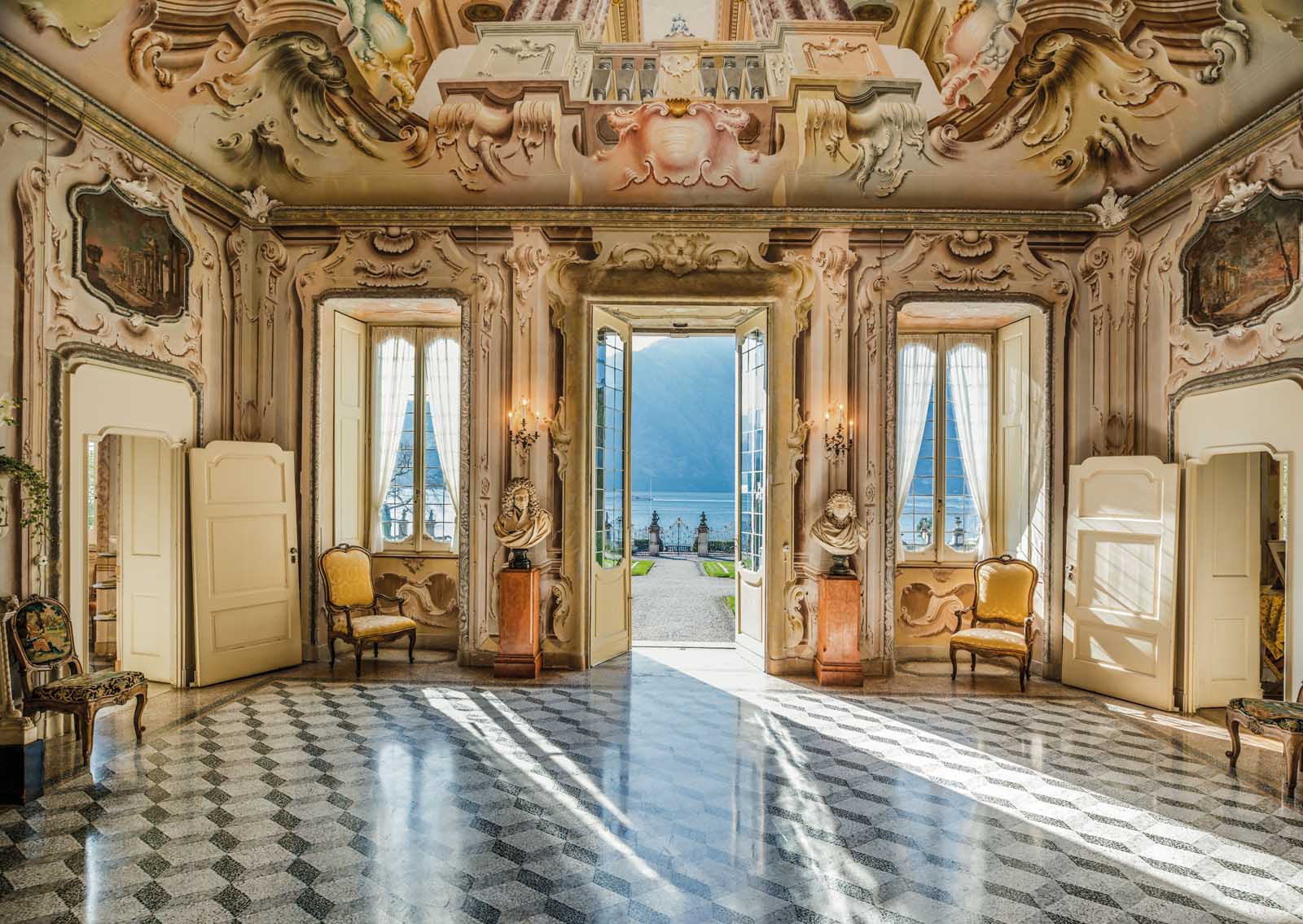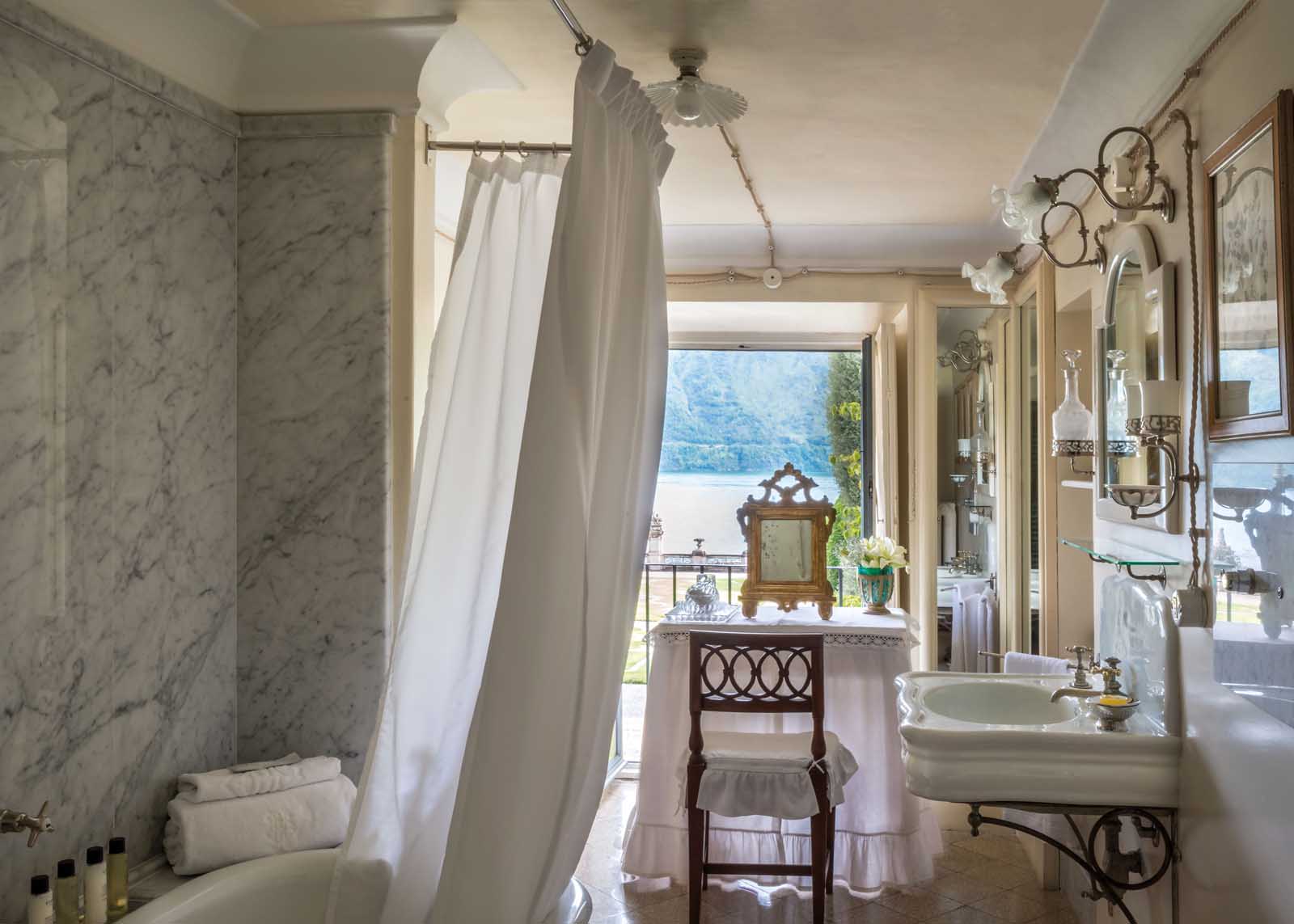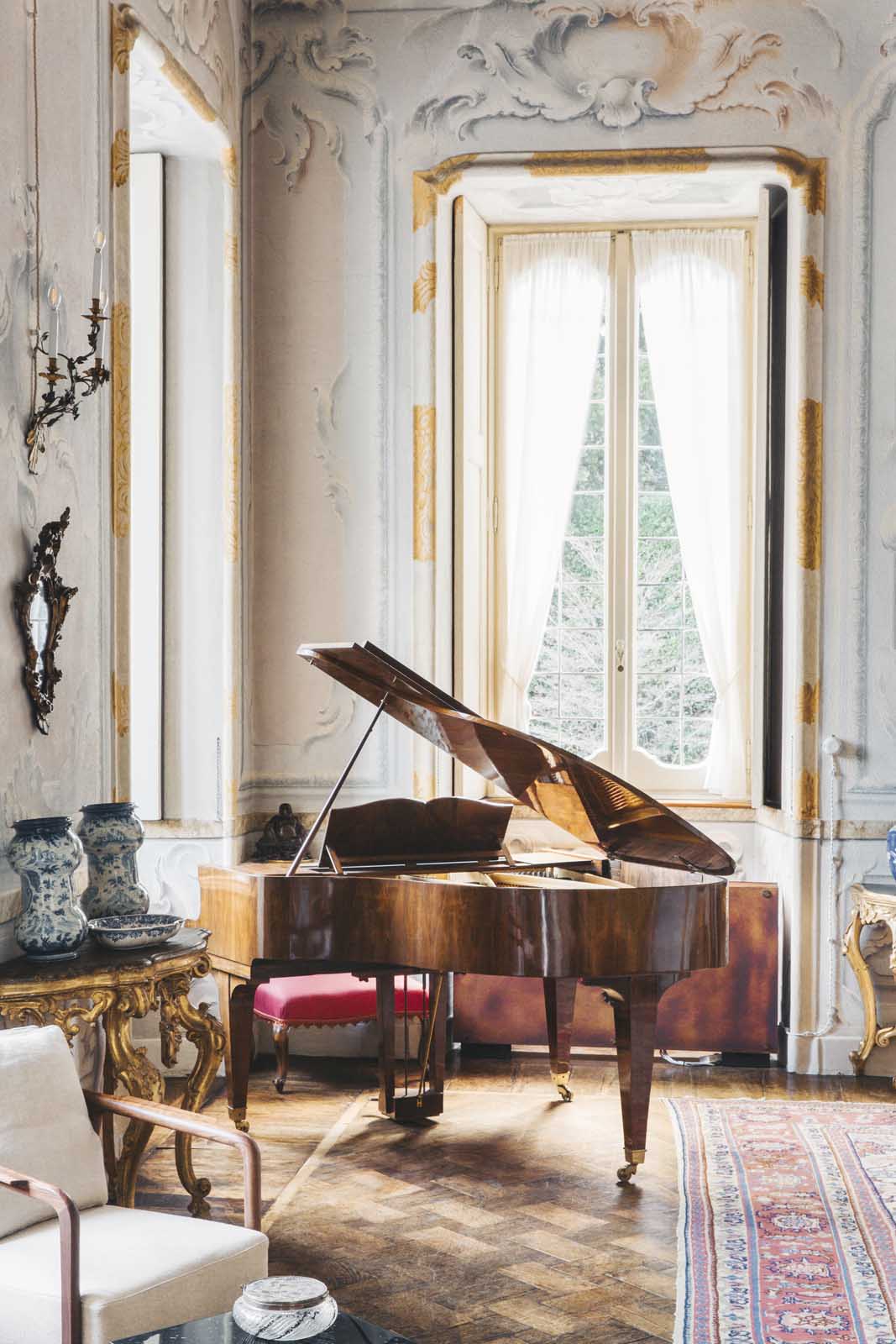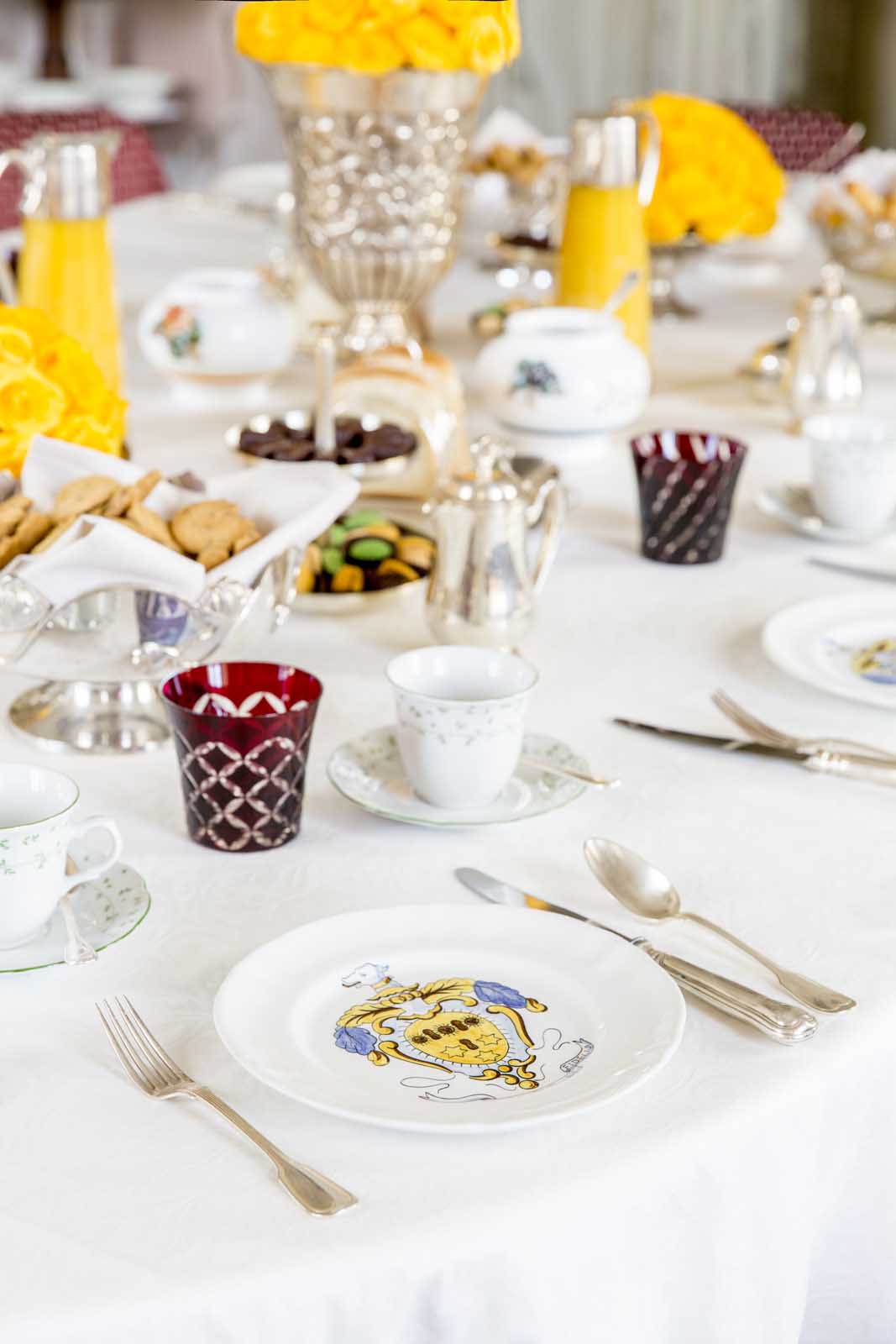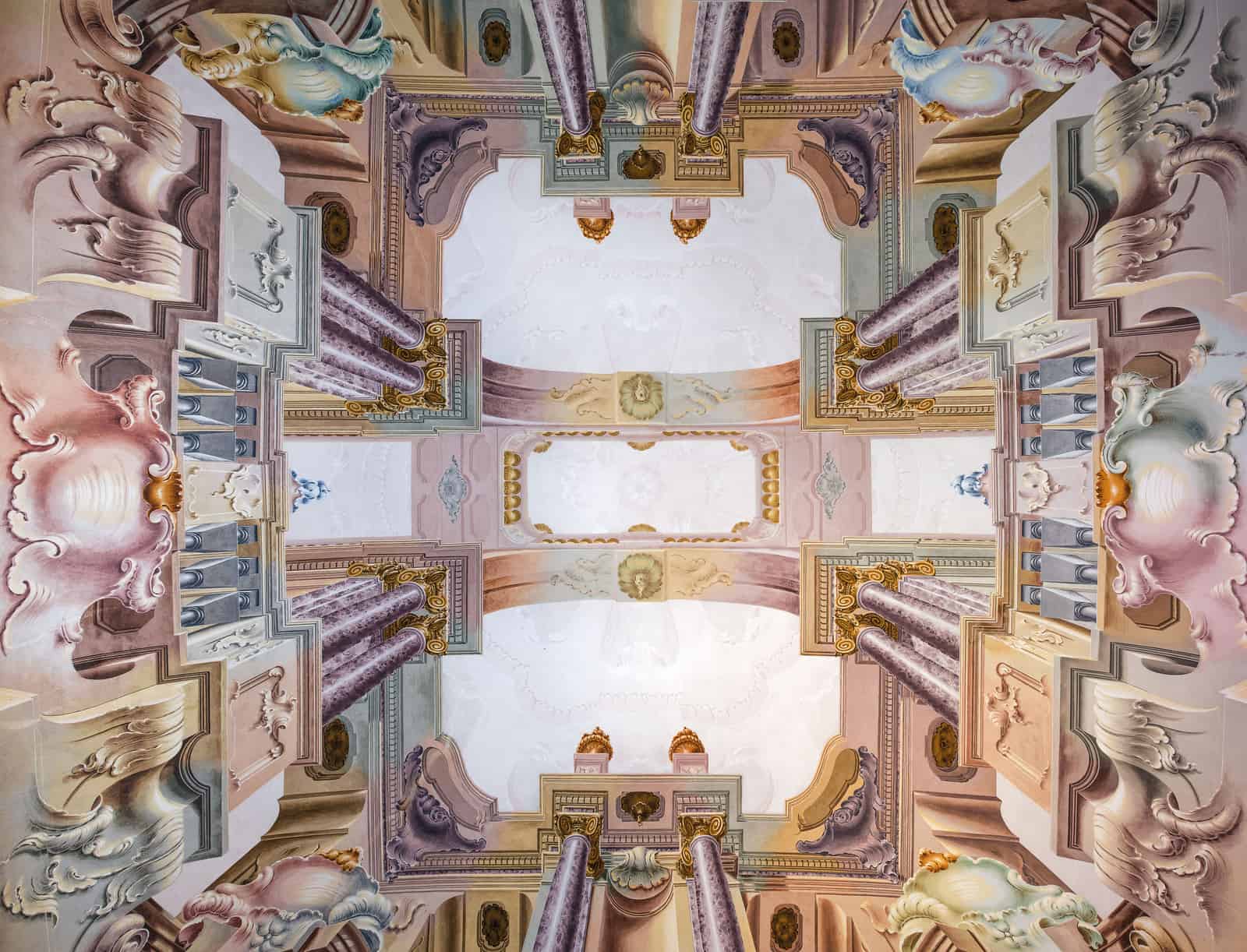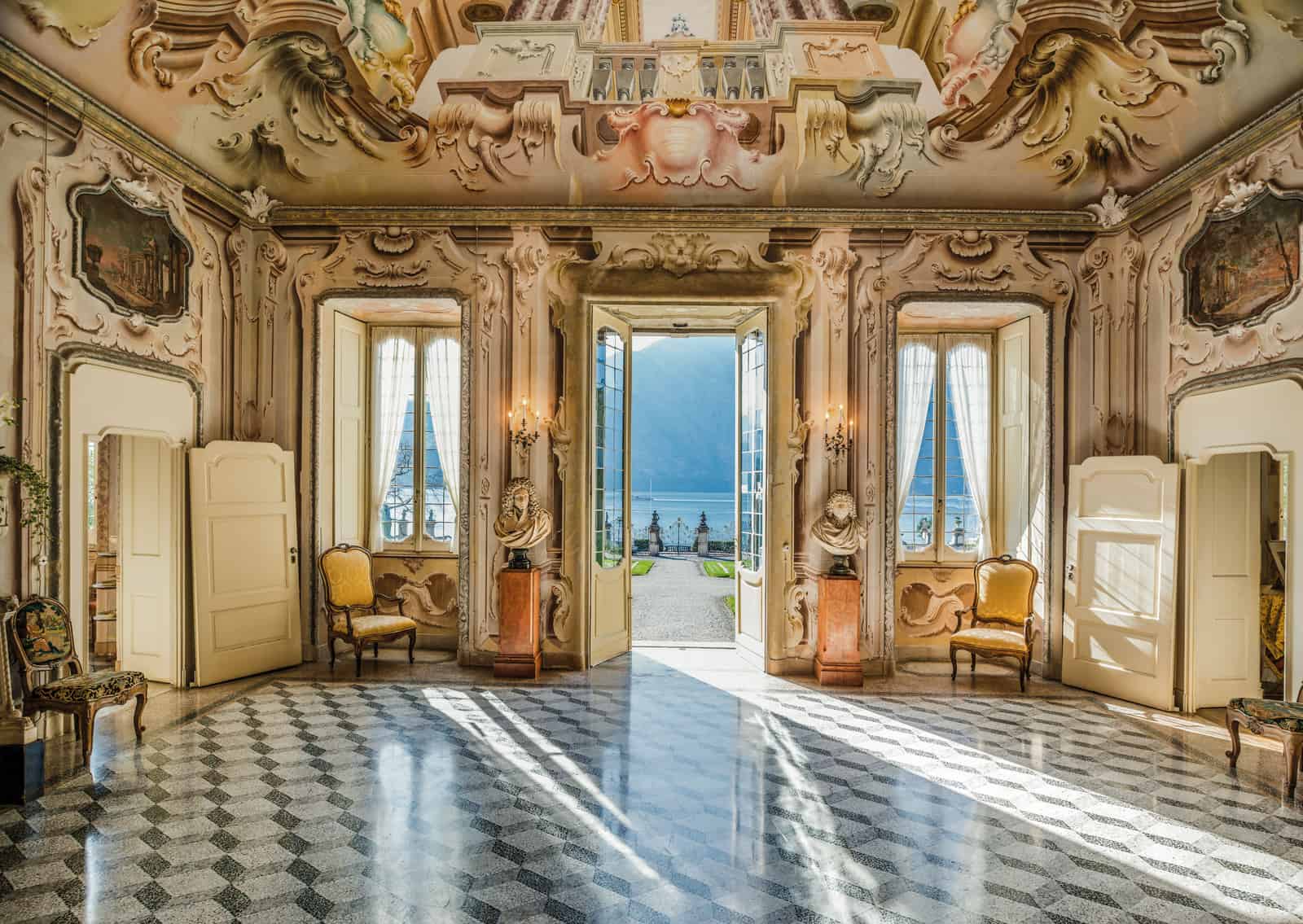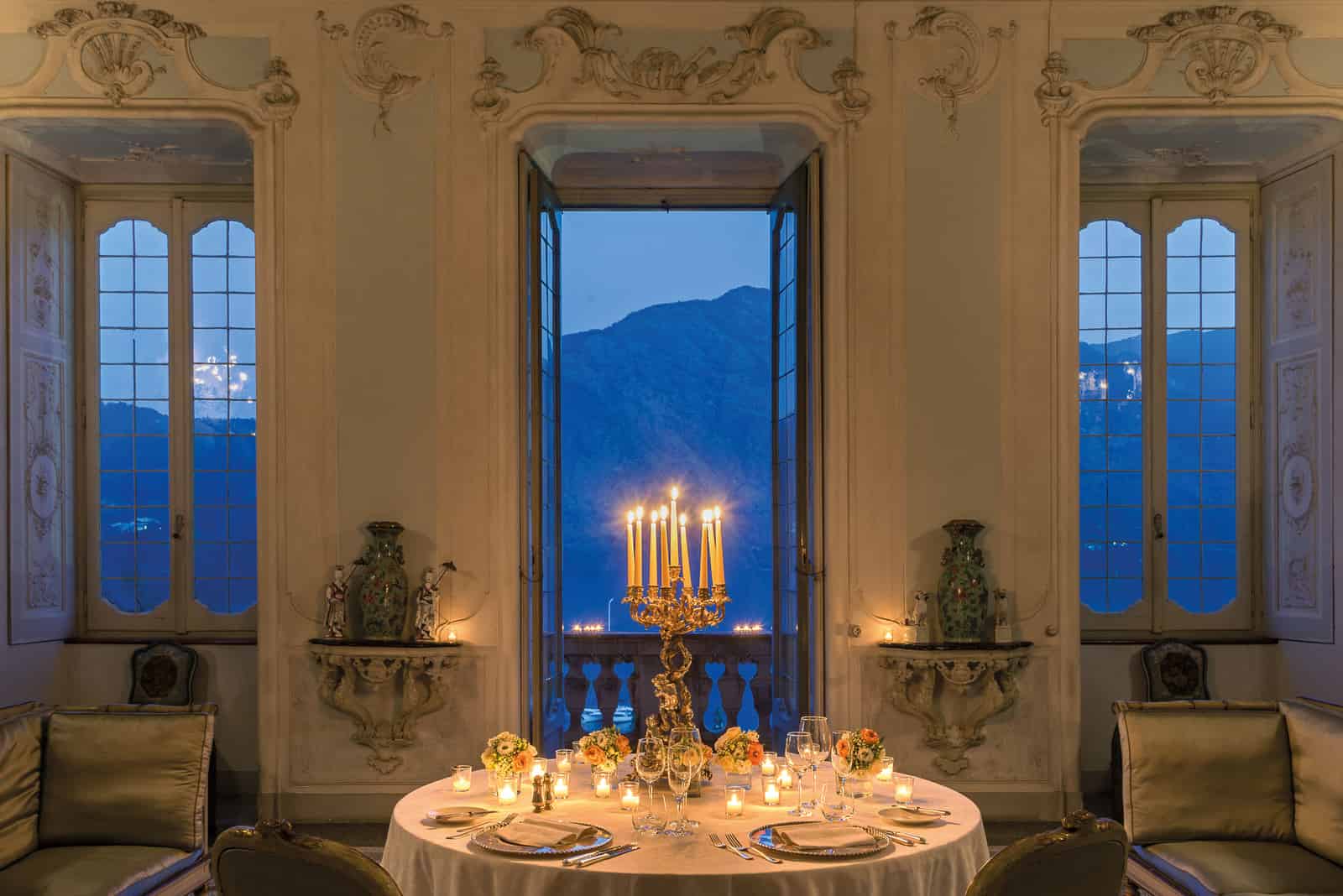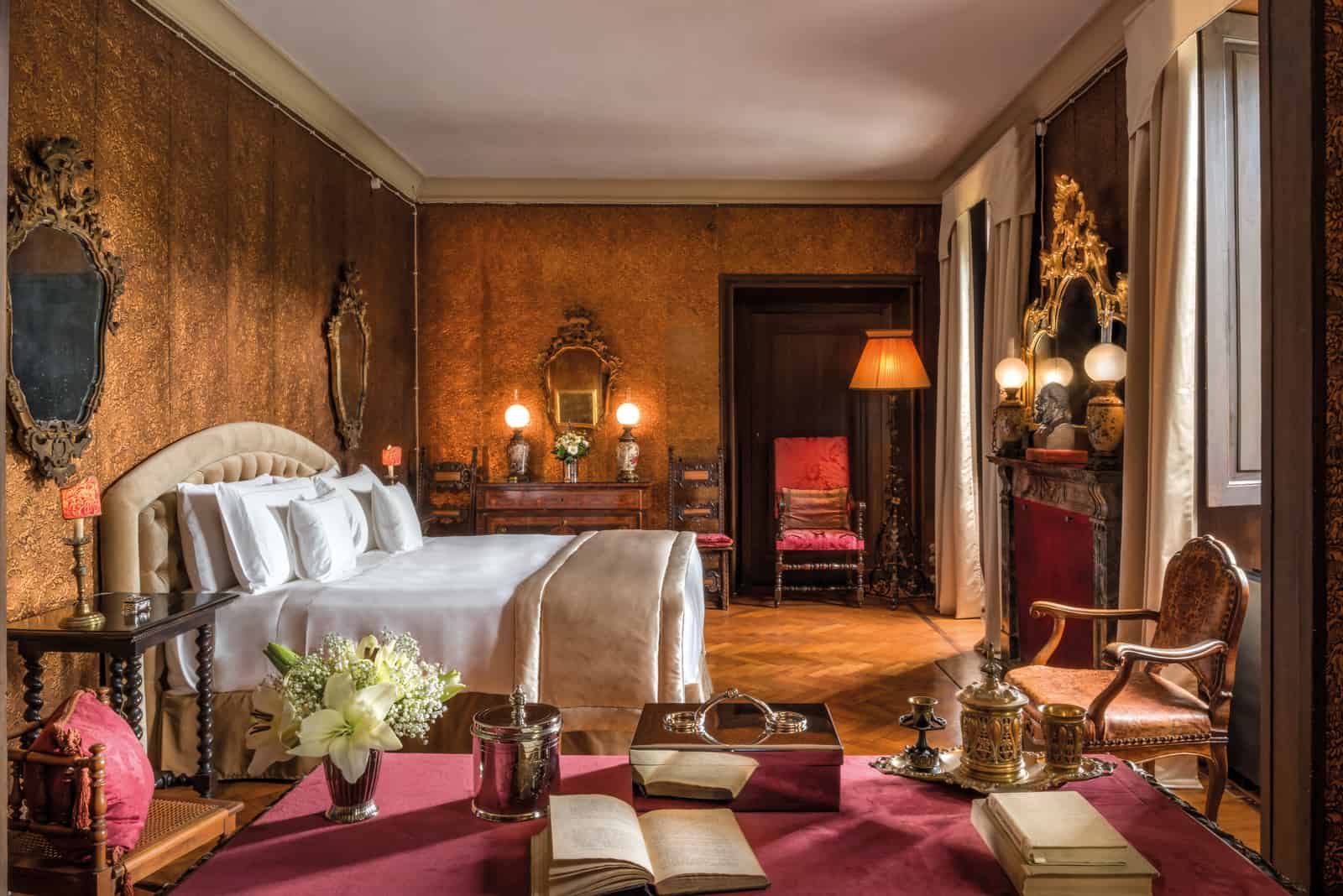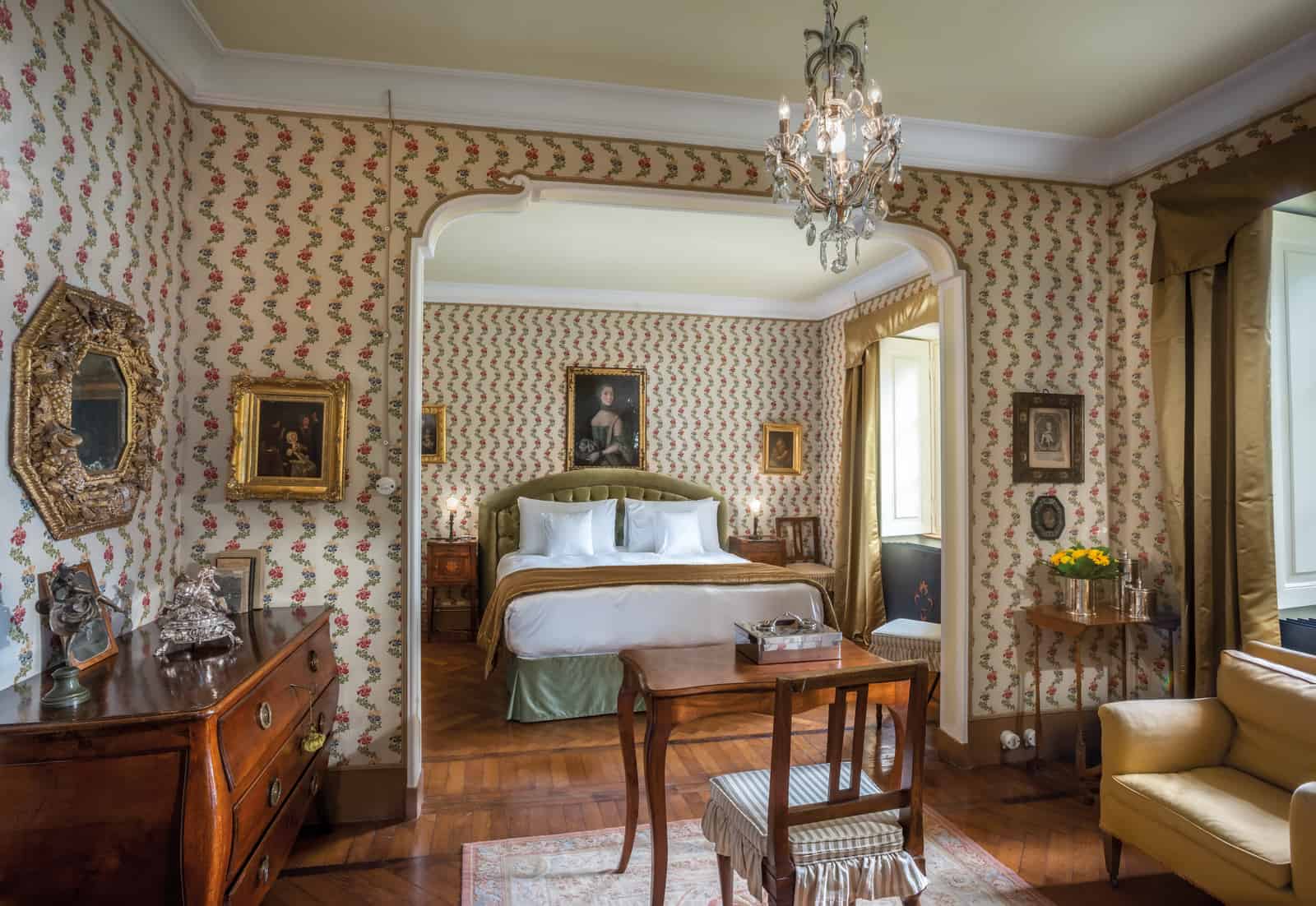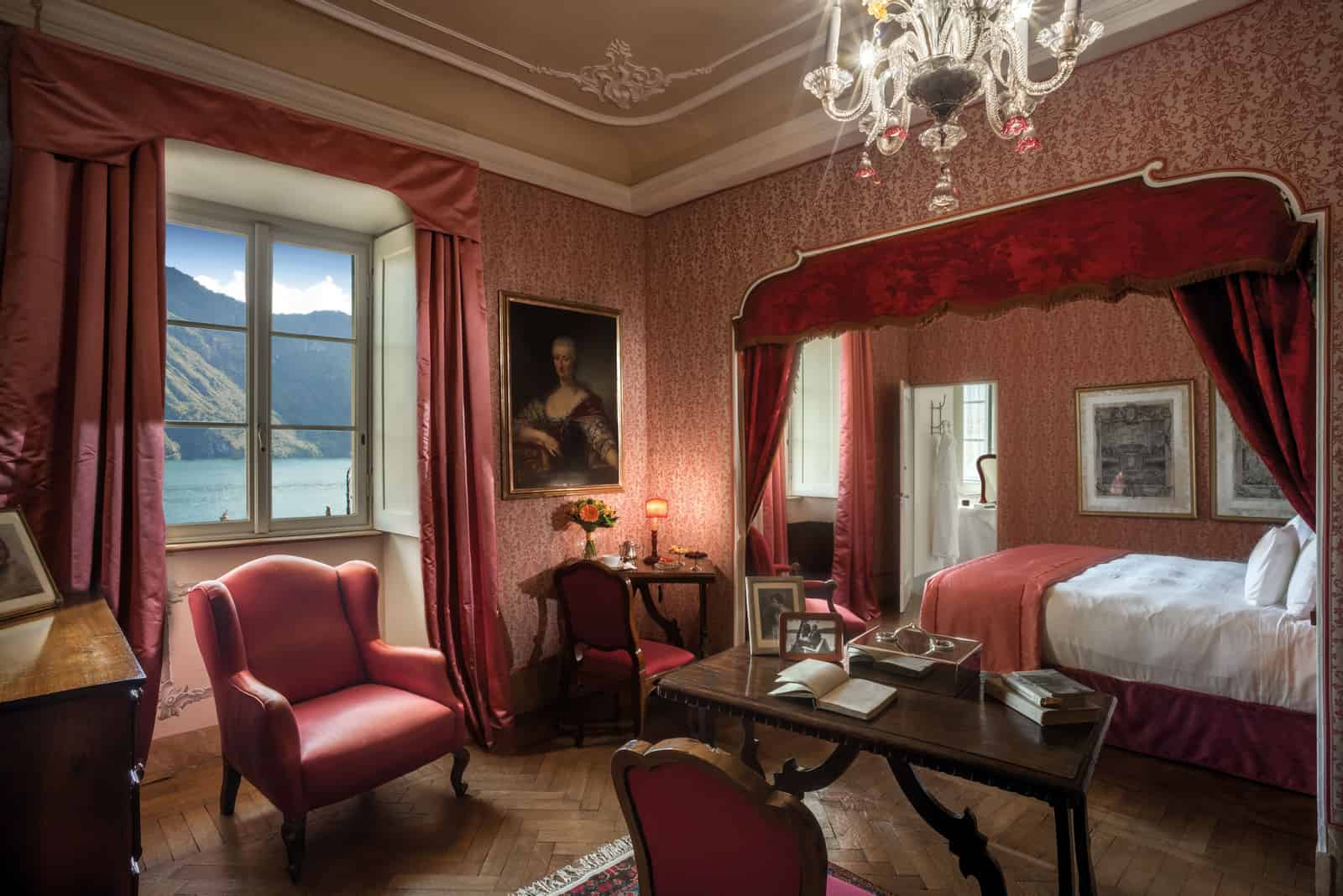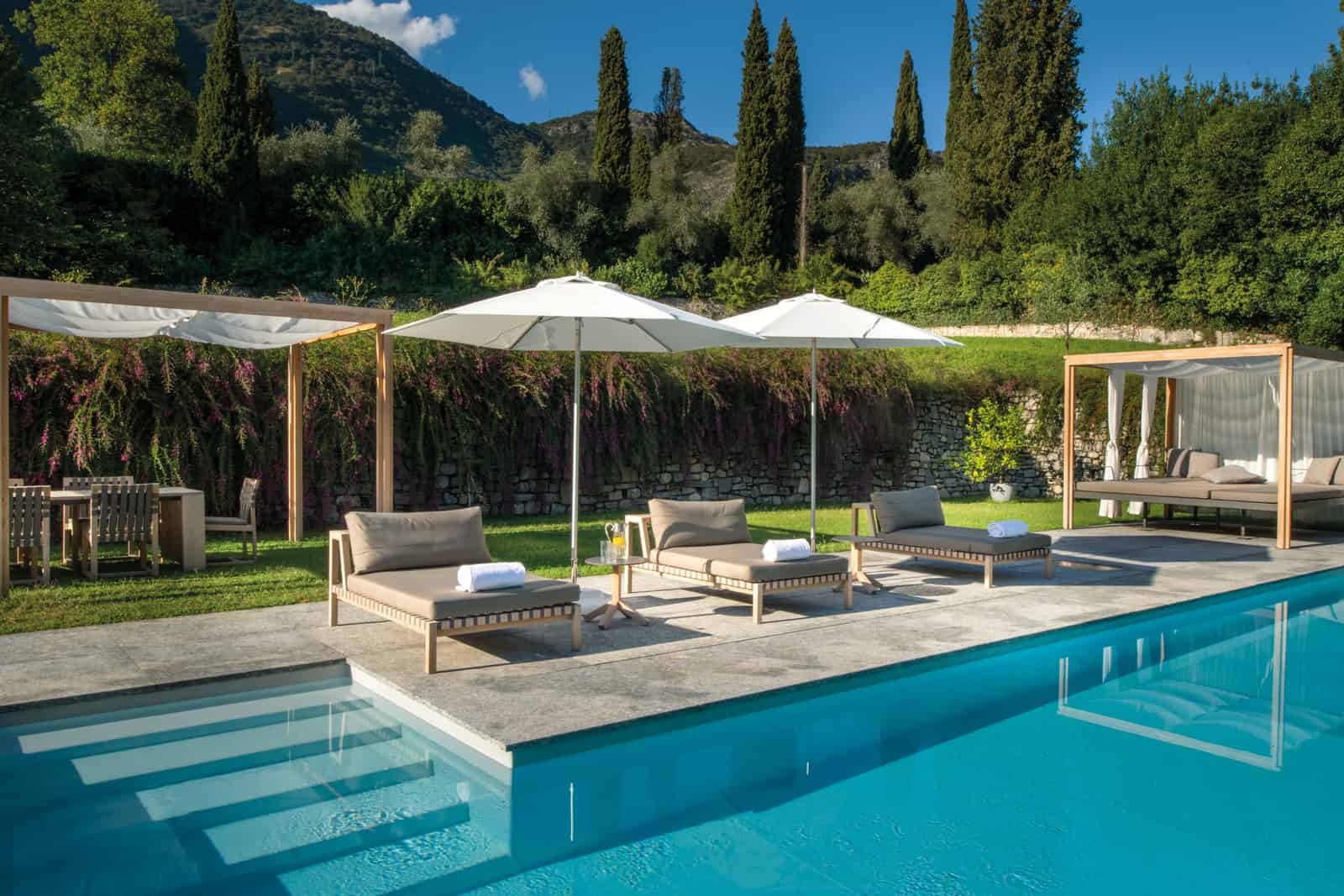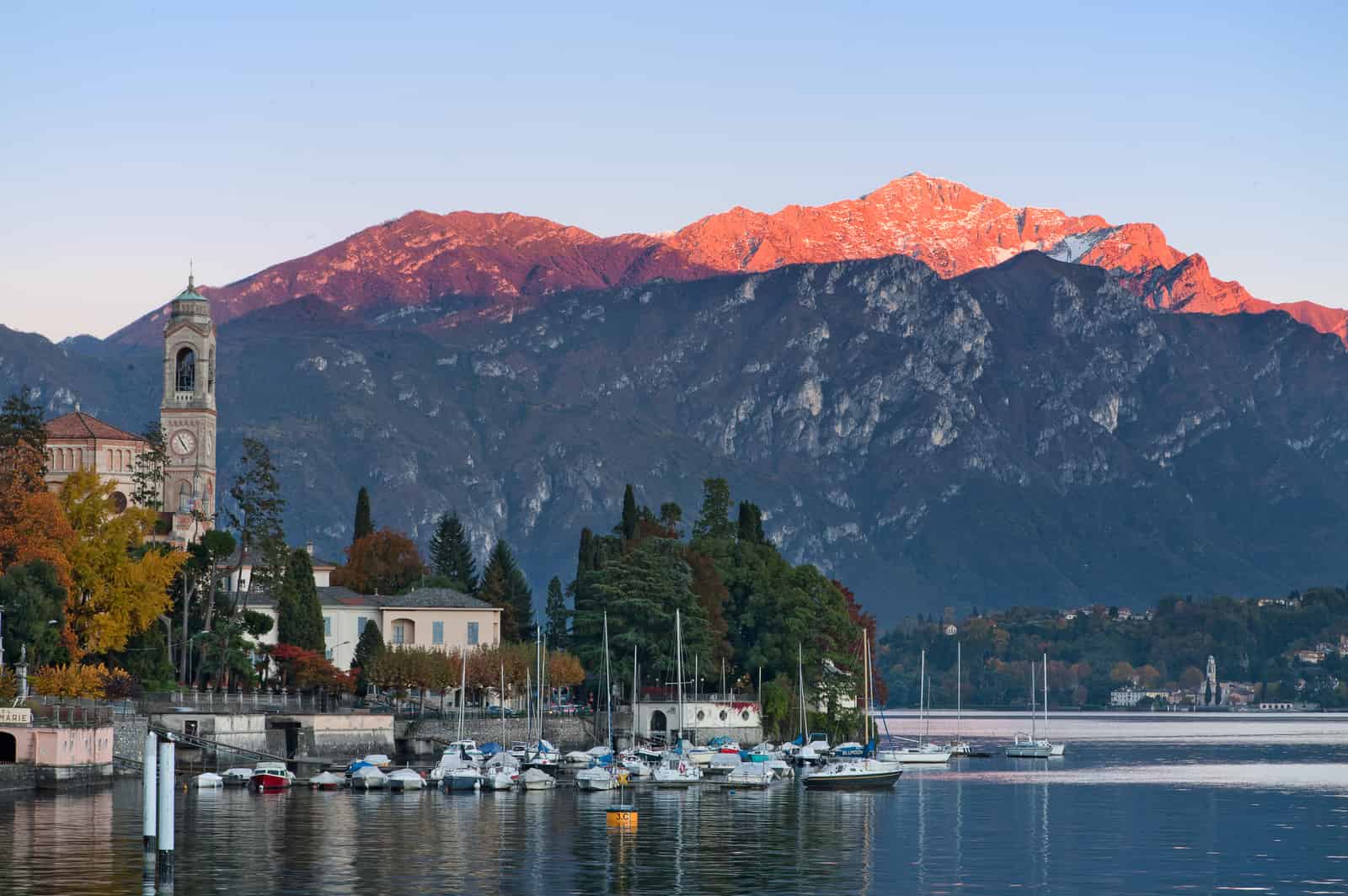 Discover Villa Sola Cabiati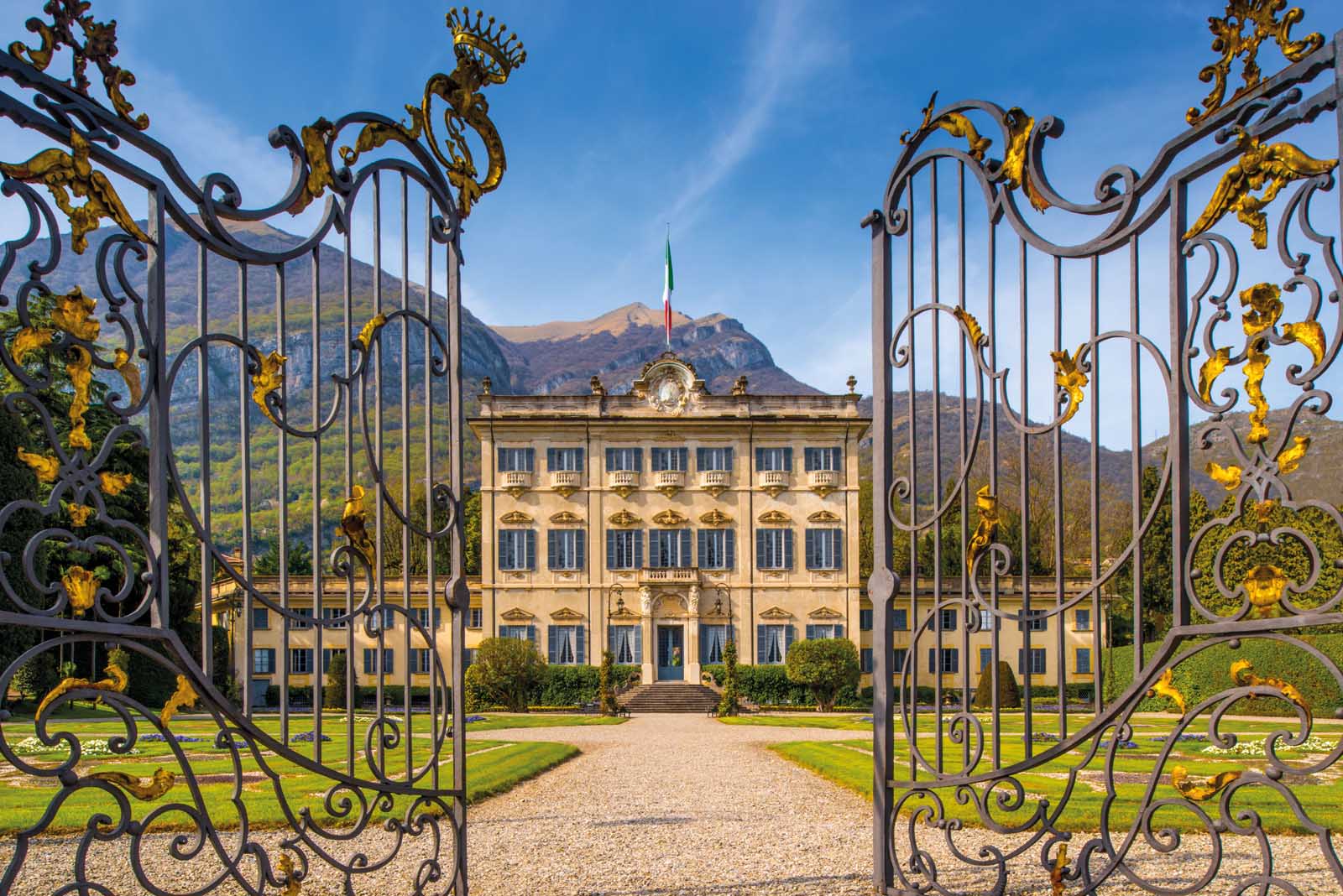 Life doesn't get better than this.